Olavissa tarjoillaan pientä ja vähän isompaakin syötävää joka päivä. Tarjoilemme aamiaista, lounasta, salaatteja, Olavin Flättejä (flatbread) ja pikkusuolaista sekä -makeaa. Lauantaisin ja sunnuntaisin herkutellaan vohveleilla. Tarjolla on viikoittain vaihtuvat suolainen ja makea vohveli klo 17 asti. Suosimme mahdollisuuksien mukaan paikallisia tuottajia sekä lähi- ja luomutuotantoa.
We serve food every day from our early opening hours, till we close. We serve breakfast, lunch, a variety of salads, flatbreads and salty and sweet pastrie. On Saturdays and Sundays, you can enjoy a weekly varied selection of delicious salty and sweet waffles until 17 o'clock. Almost all of our products are from local producers. We are happy to pack any dish also to take away.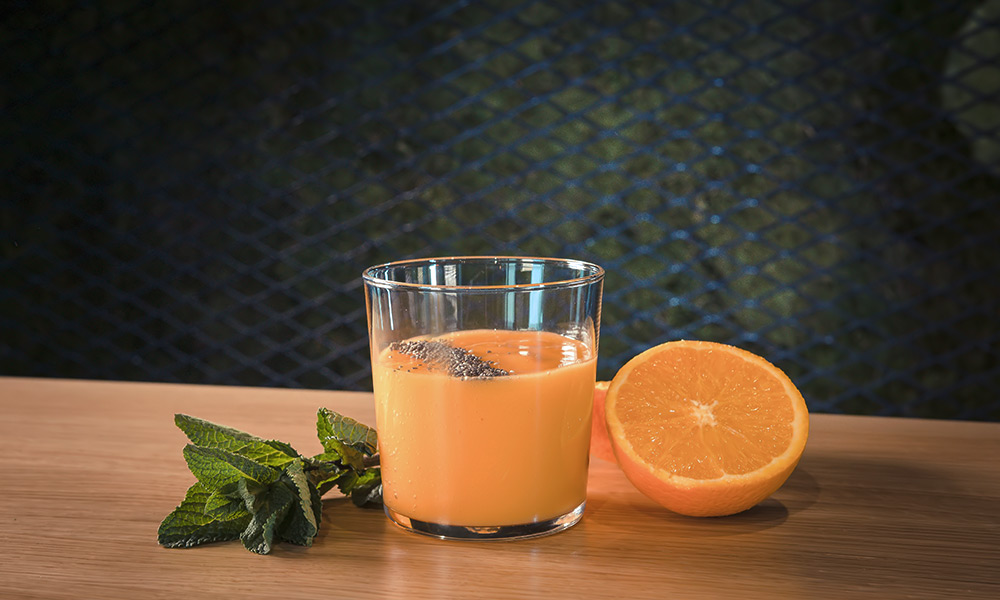 BREAKFAST. Tarjoilemme aamiaista arkisin klo 7.30. Aamiaisemme sisältää lasillisen tuoremehua, mieluisen määrän kahvia tai teetä sekä kaksi valinnaista tuotetta aamiaislistalta. Nauti paikan päällä tai ota mukaan työpaikalle!
We are serving breakfast from Monday to Friday starting at 7.30 am. Our breakfast includes a glass of fresh orange juice, as much coffee or tea as you like and two selected dishes from the breakfast menu.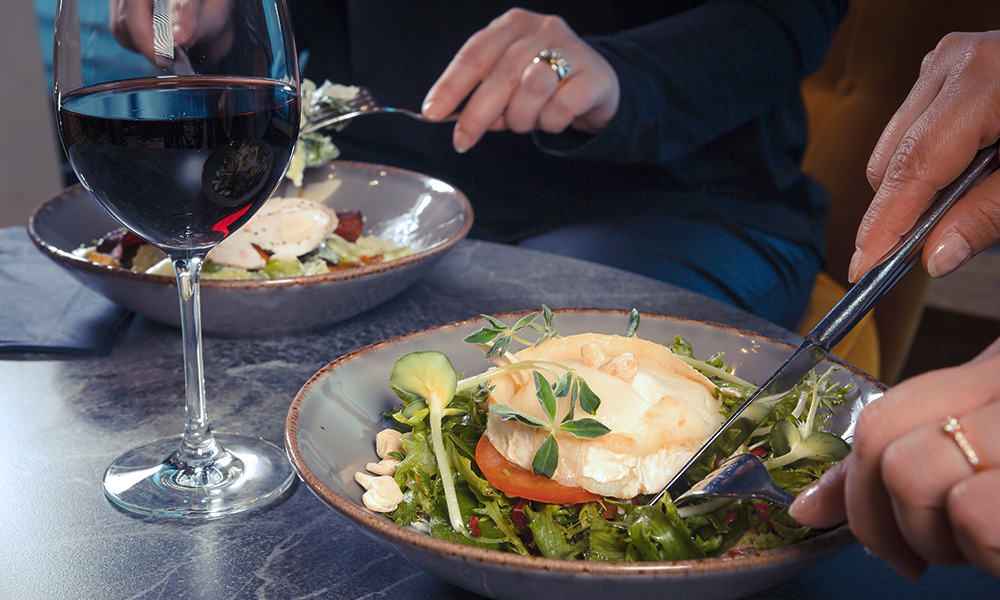 LUNCH. Kaipaatko hyvää, kevyttä ja helppoa lounasta? Tervetuloa Olaviin! Tarjoilemme päivittäin lounaslistalla päivän keiton, salaatin tai flat-breadin eli Flätin, leipäpöydän ja jälkkärikahvin. Nauti paikan päällä tai nappaa mukaan!
Need something light, delicious and easy to get? That´s our lunch! Our lunchmenu includes the soup, salad or flatbread of the day, a selection of bread, and coffee for dessert.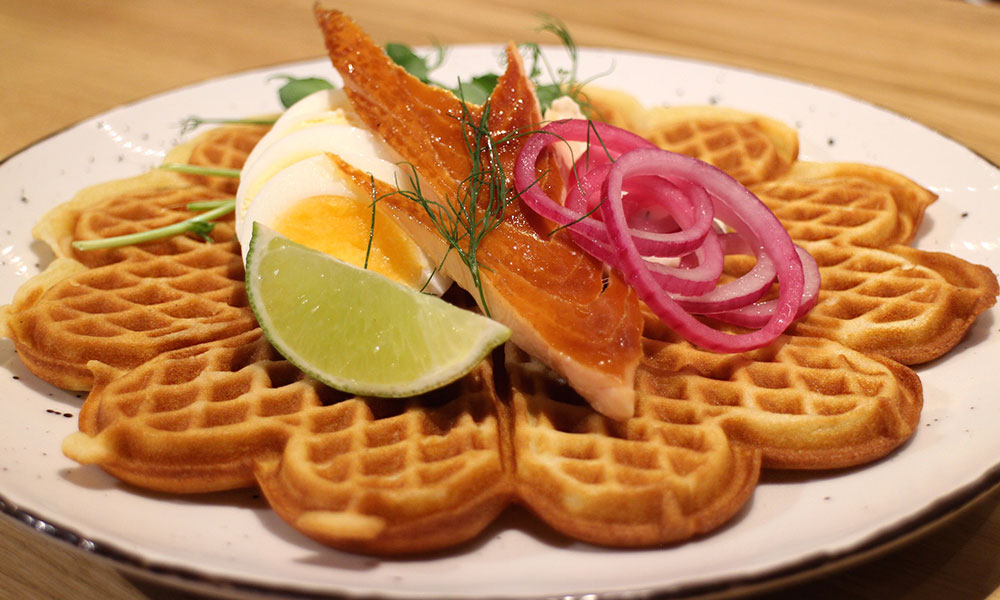 WAFFLES. Lauantaisin ja sunnuntaisin tarjoamme herkutteluhetken, sillä meillä pääset nauttimaan maistuvan suolaisen tai makean vohvelin viikonloppuisin aina klo 17 asti. Tervetuloa herkuttelemaan viikoittain vaihtuvasta vohvelivalikoimasta.
On Saturdays and Sundays you might need a moment to enjoy delicious salty and sweet waffles until 17 o'clock. Welcome to enjoy the weekly changing waffle selection.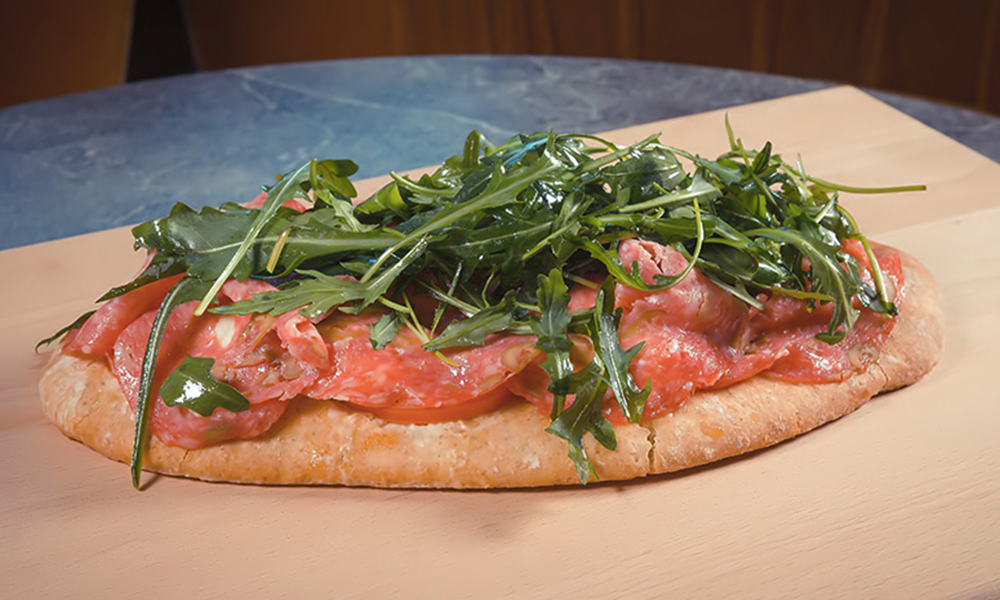 SALAD & FLATBREAD. Olavissa on tarjolla joka päivä herkullisia salaatteja ja Olavin Flättejä (flatbread), joilla taittuu isompikin nälkä. Flätistä on aina tarjolla myös kausi-Flätti, jossa on käytetty vuodenajan mukaisia herkullisia raaka-aineita. Salaatit ja Flätit saatavana myös gluteenittomana. Poikkea nauttimaan, tarjolla koko aukioloajan.
Every day Olavi offers delicious salads and Flatbread for a small or bigger hunger. There are always available a Flatbread where seasonal ingredients are used. Salads and Flatbreads are available also as gluten free. Take a break and enjoy until we close!